What is the JAG Fund?
I've been a part of the JAG Fund since I was in the womb! My dad established the foundation in 1989, the year after my Uncle, Joel A. Gingras Jr., passed away from a brain tumor. The foundation funds brain tumor research fellowships through the American Brain Tumor Association (ABTA) to support finding a cure. Since 1989, the JAG Fund has donated more than $2.5 million to the ABTA through the untiring efforts of generous individual and corporate sponsors. In recognition of The JAG Fund's hard work, the ABTA established the Joel A. Gingras Jr. Research Fellowship in 1995.
As a kid, I knew that my dad had lost his brother, but it wasn't until I grew up that I realized how hard that must have been for him. Despite a tragic loss, my dad, along with Joel's friends and family rallied together to honor his memory by continuing the annual Tube Float event that had already been going on for years before Joel's passing. This year is the 40th annual Tube Float, an event that started as just my dad, Joel, and their college friends who floated down the Delaware River, drinkin' beers and having fun. In March of 1988, Joel got sick with a brain tumor, but the group decided to go tubing without him and used the event to raise money for his hospital bills. After his passing, they continued tubing in his memory but shifted their focus to raising money for the ABTA. 

2021 Shirt - Rock the Float
In the spirit of Uncle Joel loving music, the 2021 shirt theme was "Rock the Float." I created an illustration that would capture the essence of the float and match the theme. This was a super fun project, and seeing everyone wearing my design at the event was an incredible honor!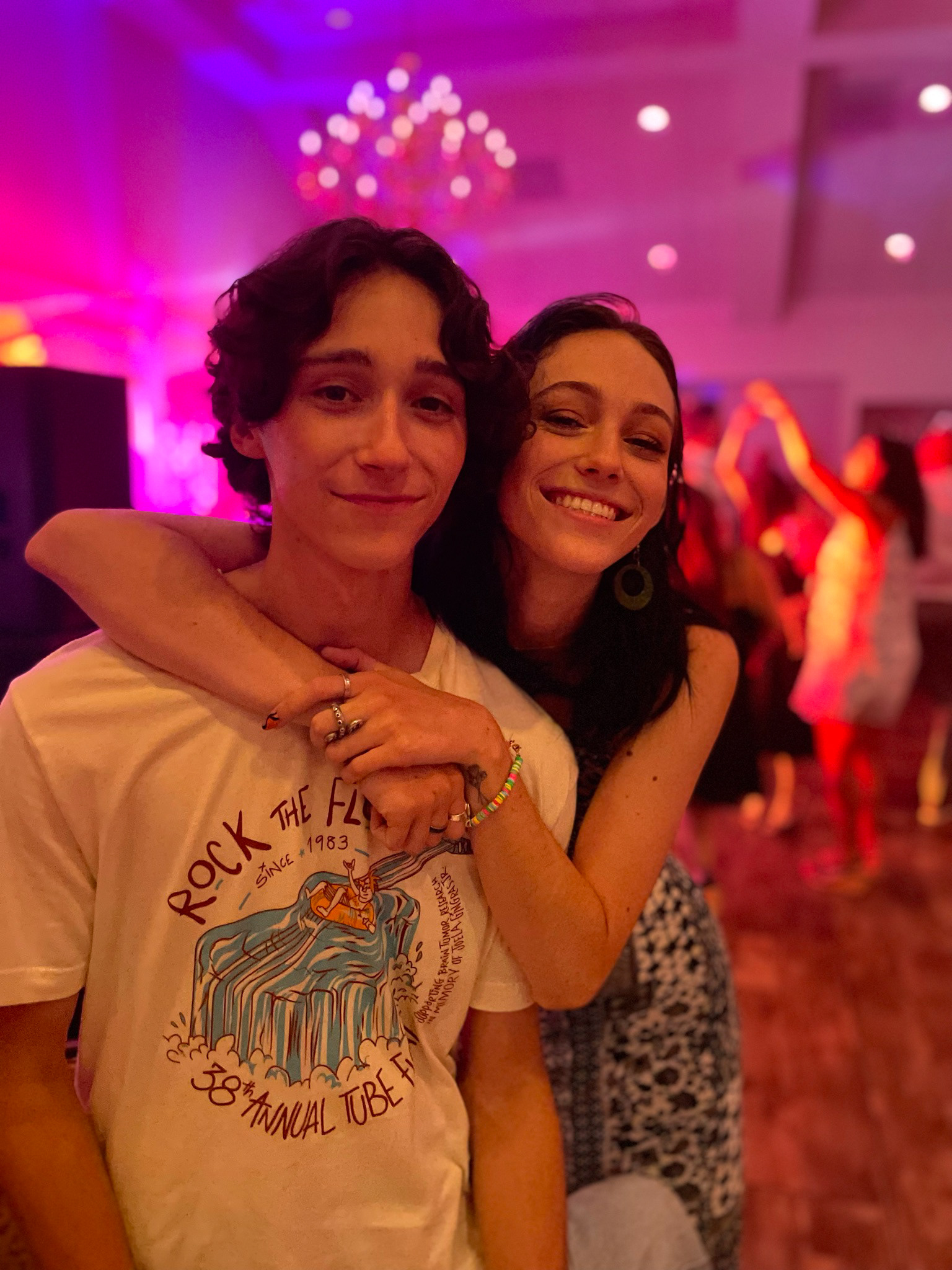 2023 Shirt -40 Years Afloat
This year marks the 40th year anniversary since the first ever Tube Float. My dad and Uncle Joel hosted the first Tube Float in 1983, rallying their college friends to make the trip from Upstate New York to Bucks County, PA to float down the Delaware River. It wasn't until 1989 that the JAG Fund was created, after Uncle Joel passed away from a brain tumor. Although Joel passed, the float lives on, carrying his memory with it every year since. 
Joel was a major Deadhead, so I wanted to make sure to include the Grateful Dead somehow in this year's shirt design. I decided to take the grateful dead dancing bears and put them in little inner tubes! The bridge in the background is the bridge that my dad and Uncle would jump off of for fun before the float. One day, while they were jumping off the bridge, my dad and uncle said "hey, those people tubing look like they're having a lot of fun!" And from then on, they went tubing ever year.