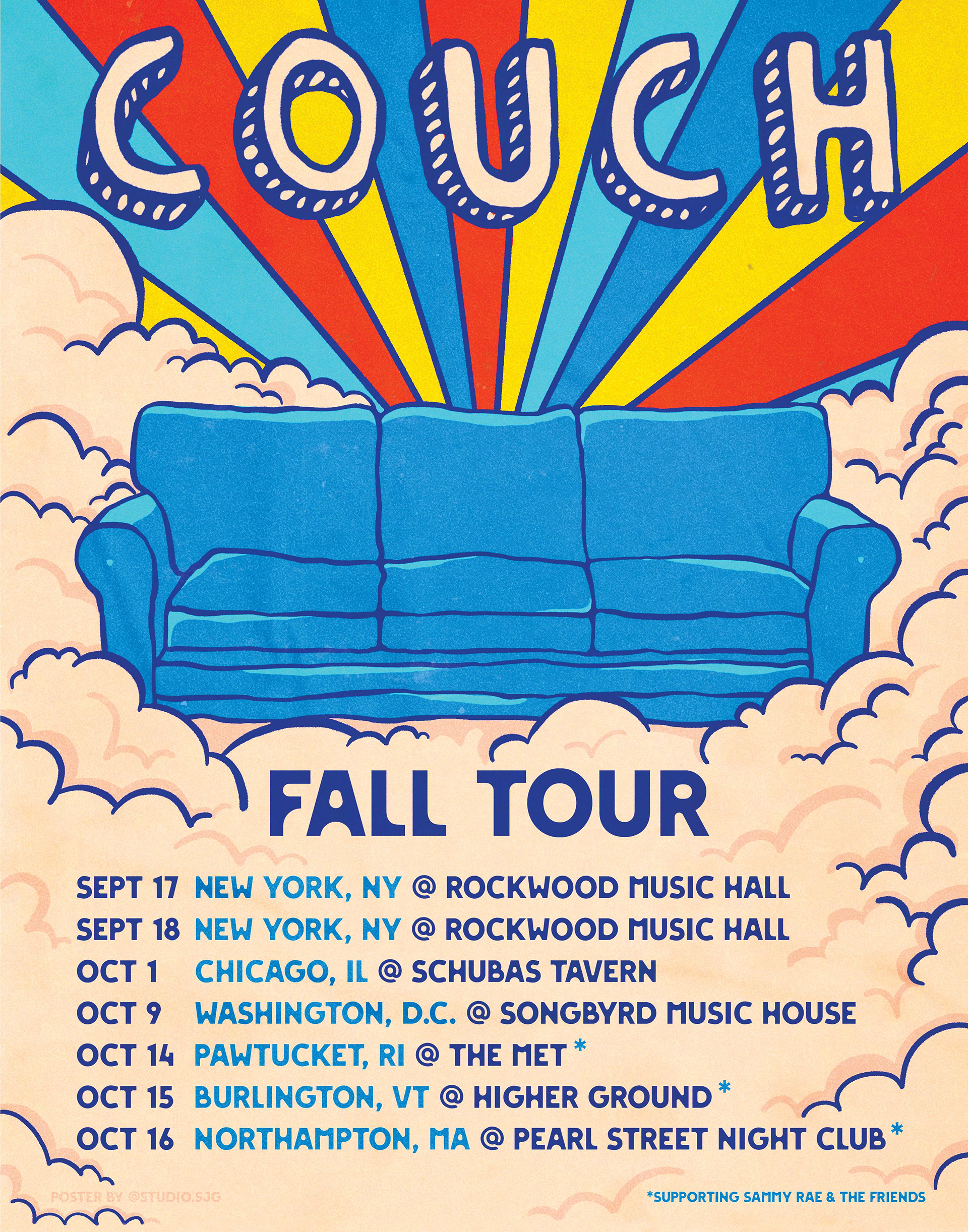 What is Couch?
Couch is a soul/pop band from Boston, MA. Their sound is funky, colorful, jazz-inspired, and vibrant. My first project with Couch was to create a Fall Tour poster, which was sold as prints at live shows on tour. The next poster I made for Couch was a general band poster to sell at live shows.
How Did You Work with the Client?
I presented an initial mood board to Couch that included a variety of illustration styles, color palettes and typefaces. After making these design decisions, I came up with a few sketches to show the band. We agreed upon a direction and added some finishing touches to create the final poster design!
What's the Second Poster?
Couch decided they need a general band poster that represents their music while also serving as a beautiful piece of wall art.
Was Your Process Easier the Second Time?
Since I had already worked with the band once, we both had a better understanding of what the design process would look like. I followed the same process as the first poster design, presenting initial mood boards to see what direction the design should go in. Couch let me know that this piece should feel like a beautiful piece of wall art that reflects the band's vibrant sound. From there, we went back and forth on a few designs, this time landing on three that all felt like they could be the final design. I eventually created over 7 poster options with variations for the band to choose from.