Meet Alira, a CBD Seltzer designed to reflect its fresh and flavorful taste. These seltzers are naturally flavored and merged with CBD to create the ultimate relaxing seltzer. This non-alcoholic, low calorie drink is the perfect unique refreshment.
Is this A School Project?

I was fortunate enough to work with a real brewery to create Alira. McAllister Brewing Company based in North Wales, PA reached out to me to create an all new brand identity for a pipe dream come true: a CBD Seltzer. They had the name, Alira, which means "quartz stone." In holistic healing like Reiki and aromatherapy Clear Quartz Crystals amplify energy and thought. The owners at the company wanted a vibrant watercolor design with a whimsical touch to emphasize the natural healing of the seltzer and the unique taste.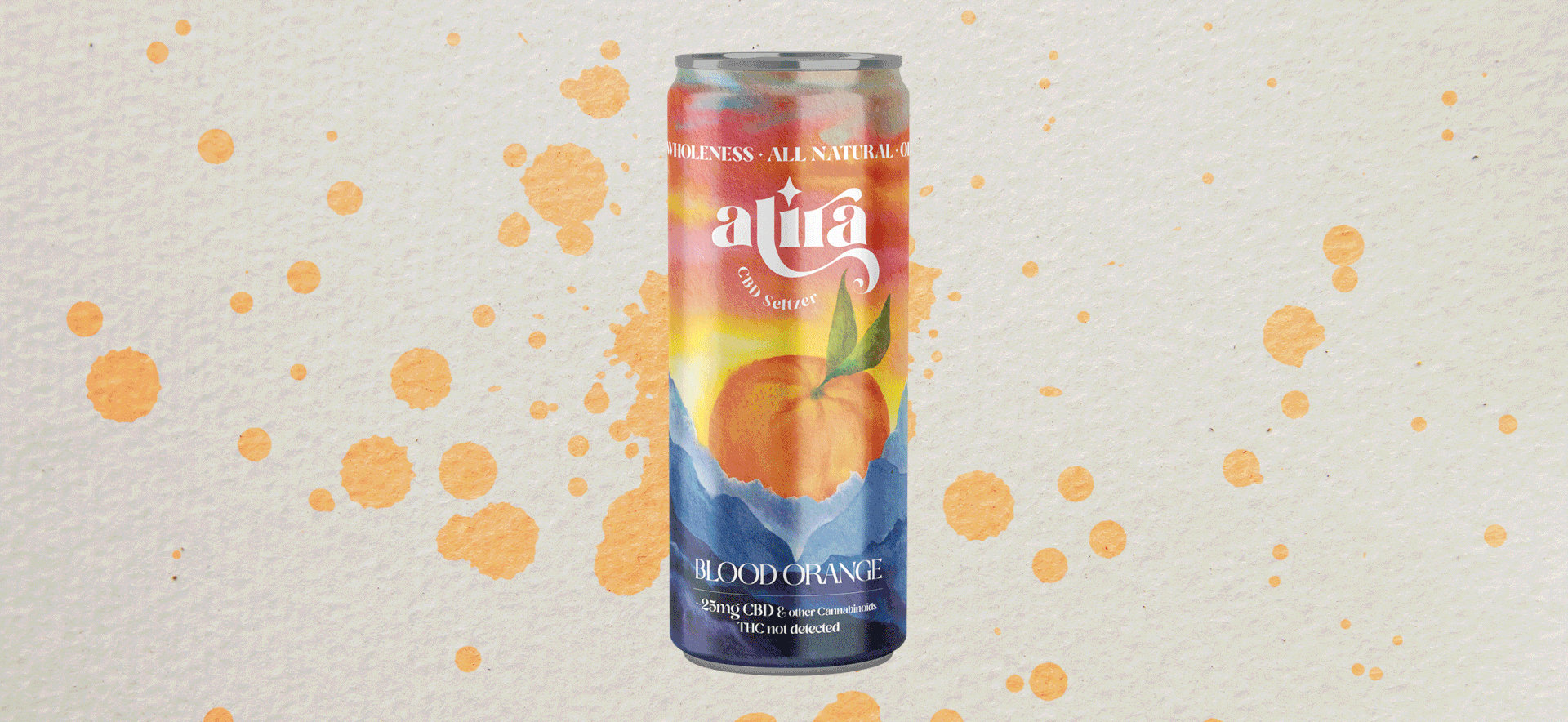 What Was Your Process Working with Clients?
I presented the team at McAllister Brewing with three initial mood boards to provide them with a variety of color palettes, illustration styles and typography. After discussing ideas, I sketched ideas for can designs, ultimately choosing the fruit peaking out behind mountains. The team wanted a vibrant watercolor design that reflected the seltzer's naturally calming benefits. As the designer I had to explain my design decisions, ask guiding questions to figure out what the clients wanted, and create a timeline for myself to get the work done on time for our next meeting. 
So Can I Buy Them?
The coolest part about this project for me is that the product actually exists! I've had multiple friends from my hometown (near North Wales) tell me that they bought Alira without even knowing I was the one who designed it! Local bars have it stocked and orders can be placed online through the website. Seeing the photos of Alira being mass-produced had me so excited! There's nothing like seeing your packaging designs out in the real world.